Back to Management And Board
Paul Johnson
Senior Vice President, HSE, Operational Integrity and Technical Services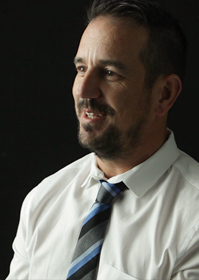 Paul Johnson is Senior Vice President, HSE, Operational Integrity & Technical Services, of Transocean Ltd.
Named to his current role in August 2018, Mr. Johnson is responsible for the company's health, safety and environment and operations integrity efforts to support rig operations, engineering and technical field support. As part of his role, Mr. Johnson's responsibilities include Transocean's Operations & Marine Assurance group as well as the Operations Performance Efficiency team. Mr. Johnson previously served as Vice President, HSE and Engineering, since September 2017. In addition, he spent two years working as an Operations Director in the Gulf of Mexico and Brazil after holding senior manager roles in Corporate Planning, Human Resources and Global Operations. Mr. Johnson joined Transocean in March 1990 as a roustabout and spent his first decade with the company working in roles of increasing responsibility offshore Canada and in the United Kingdom. His more than two decades of experience at Transocean also includes four years as a rig manager in the North Sea, two years as a country manager in Azerbaijan and three years as an operations manager in North America.

Mr. Johnson received a general management certification from the University of Texas' McCombs Business School in 2012 and completed the Advanced Management Program at Harvard Business School in 2017.
"I am consistently humbled by all our employees at Transocean - their Boundless attitudes, their tremendous work ethic, and their collective desire to do the right thing. I believe that with our drive to be boundless and our relentless pursuit of excellence, Transocean can exceed all of our customers' expectations."