Back to Management And Board
Stephen L. Hayes
Senior Vice President, Tax and Asset Management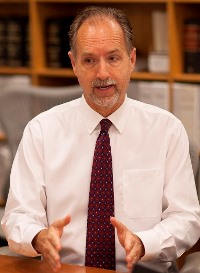 Stephen L. Hayes is Senior Vice President, Tax and Asset Management, of Transocean Ltd.

Prior to being named to his current position in August 2016, Mr. Hayes served as Senior Vice President, Tax, for five years, and prior to that, as Vice President of Tax since November 2005 when he joined the company from Unocal Corporation. At Unocal, Mr. Hayes served as Vice President, Tax. He started his career in public accounting with Arthur Andersen and later held management positions with Atlantic Richfield Company (ARCO). He has over 25 years of experience in the oil and gas industry.
Mr. Hayes is a certified public accountant and holds a Masters of Professional Accounting degree (Taxation) from the University of Texas at Austin, Texas, and a Bachelors of Business Administration (Accounting) from Texas Christian University in Fort Worth, Texas.
"As we dynamically adapt our business and move our rigs and crews to best meet the needs of our customers, we must manage the complicated and ever-changing international tax laws, tax treaties and regulations in the many jurisdictions in which we operate. Our diligent, dedicated and technically capable team thrives on efficiently developing practical and sustainable solutions to these challenges."