Back to Previous Page
Merrill A. "Pete" Miller Jr.
Chairman, Board of Directors, Transocean Ltd.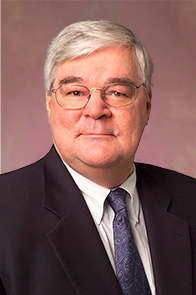 Merrill A. "Pete" Miller, Jr., age 68, U.S. citizen, has served as a director of the Company since 2014, as Vice Chairman from 2014 to 2015 and as Chairman of the Board of Directors since 2015. Mr. Miller previously served as President and Chief Executive Officer of National Oilwell Varco, Inc. (NYSE: NOV), a supplier of oilfield services and equipment to the oil and gas industry from 2001 to 2014, and as Chairman of NOV's Board from 2002 to 2014. Mr. Miller also served as Executive Chairman of NOW Inc., a spinoff of the distribution business of National Oilwell Varco, Inc. from 2014 to 2017.
Before joining NOV in 1996, Mr. Miller served as President of Anadarko Drilling Company from 1995 to 1996. Prior to that, he spent 15 years at Helmerich & Payne International Drilling Company (NYSE: HP) in Tulsa, Oklahoma, serving in various senior management positions, including Vice President, U.S. Operations. Mr. Miller currently is the chairman of the Board of Directors of Ranger Energy Services, Inc. (NYSE: RNGR) (since 2017), a provider of well service rigs and associated onshore services in the United States, and a director of Chesapeake Energy Corporation (NYSE: CHK) (since 2007), one of the largest producers of natural gas, oil and natural gas liquids in the U.S., where he served as Lead Independent Director from 2010 to 2012. Mr. Miller is also a director of Borets International Limited (since 2016) and serves on the Board of Directors for the Offshore Energy Center, Petroleum Equipment Suppliers Association and Spindletop International. He is a member of the National Petroleum Council.
Mr. Miller graduated from the United States Military Academy, West Point, New York in 1972 and, upon graduation, served five years in the United States Army. Mr. Miller received his Masters in Business Administration from Harvard Business School in 1980.