Back to Previous Page
Martin B. McNamara
Chairman of the Corporate Governance Committee and Member of the Compensation Committee, Transocean Ltd.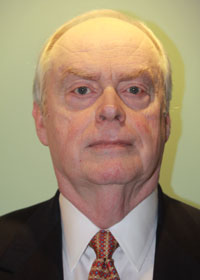 Martin B. McNamara, age 70, U.S. citizen, has served as a director of the Company since 1994. Mr. McNamara is a retired Partner of the law firm of Gibson, Dunn & Crutcher LLP, where he served as a member of the firm's executive, finance, planning and compensation committees, as well as a Partner-in-Charge of the firm's Texas practice. During the past ten years and prior to his retirement in 2010, Mr. McNamara was in the private practice of law.

He served as Ex Officio Trustee and Ex Officio Member of the Executive Committee of St. Mark's School of Texas from 2002 to 2014. Mr. McNamara also served as the chair of the Corporate Counsel Section of the State Bar of Texas and is a lifetime fellow of the Texas Bar Foundation.
He received his Bachelor of Arts degree from Providence College in 1969 and his law degree from Yale Law School in 1972.