Back to Management And Board
Brady Long
Executive Vice President, General Counsel and Assistant Corporate Secretary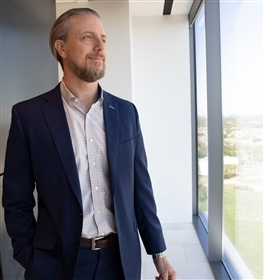 Brady Long is Executive Vice President, General Counsel and Assistant Corporate Secretary of Transocean Ltd.
Before being named to his current position in 2018, Mr. Long served as Senior Vice President and General Counsel. Mr. Long joined Transocean in 2015 after serving as the Vice President, General Counsel & Secretary at Ensco plc for four years following Pride International's merger with Ensco. Mr. Long previously served as Pride's Vice President, General Counsel & Secretary for two years after joining the company in 2005 as Assistant General Counsel. He also worked as Pride's Chief Compliance Officer from 2006 to 2009. Prior to joining the offshore drilling industry, Mr. Long practiced corporate and securities law with the law firm Bracewell LLP. He was a director of Transocean Partners LLC from May 2016 until December 2016.
Mr. Long earned a Bachelor of Arts degree from Brigham Young University and a Juris Doctorate from The University of Texas School of Law.
"We approach every day with a sharp focus on trust.  It is imperative that we earn and keep the trust of our customers, our shareholders and our employees. By meeting our commitments, acting with integrity and professionally delivering our customers' wells, we continue to build upon the trust our stakeholders place in Transocean. "